8 Maintenance Items to Check for Keeping Your Vehicle in Prime Condition
Learning routine vehicle maintenance is essential if you care about having reliable, long-lasting transportation.
AAMCO
| 01/26/2023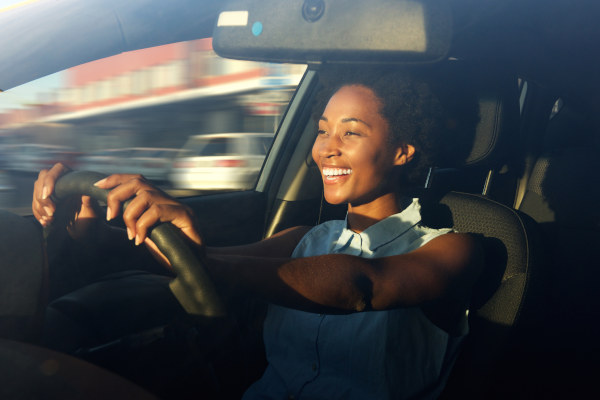 Having a vehicle is a great convenience, but it also comes with responsibilities. Proper maintenance is one of the most important tasks to ensure your vehicle remains in tip-top shape. Regular maintenance not only helps ensure your vehicle runs safely and reliably, but it can also help extend the life of your vehicle and save you money in the long run.
Here are 8 of the most important systems in a vehicle that need consistent vehicle care.
Essential Vehicle Items for Routine Maintenance
1. Tires
The tires are the only components that connect your vehicle to the road, so their health and maintenance are imperative to a safe ride. Proper tire maintenance can prolong the life of your tires, improve handling, and increase fuel efficiency.
Here are a few steps you can take to properly maintain your tires throughout the seasons:
Check tire air pressure: Although most vehicles manufactured today have tire pressure monitoring systems built in, it is still important to check the tire's air pressure on your vehicle regularly, as just a small amount of under-inflation of your tires can lead to poor fuel economy and decreased tire life due to uneven wear and even the potential for blowouts. You should check the tire pressure at least once a month and before long trips. It's also important to check the tire pressure when the tires are cold, as the pressure increases as the tires heat up.
Check tread depth: Tire tread is essential to your vehicle's safety and performance. Its primary purpose is to provide good traction between the tire and the road surface, thus ensuring that the vehicle can stop, start, corner, and steer safely and effectively in various weather and road conditions. The tread pattern design and depth also disperse water on the road during and after rain showers, thereby reducing the risk of hydroplaning to enable better traction. Checking your tire tread depth is easy and fast and can be done by conducting the quarter test.
Rotate your tires: Regularly rotating your tires can help to distribute wear and tear evenly, which can help prolong your tires' life. Most vehicle manufacturers recommend rotating tires at every oil change, every 5,000 to 7,500 miles, or every six months, but your vehicle owner's manual will give you the best recommendation.
Balance your tires and align your suspension: Regularly checking the balance of your tires and keeping your suspension properly aligned can help to improve handling and increase fuel efficiency. This involves adding the proper weight to the tire and wheel assembly to ensure that it spins evenly, while an alignment involves adjusting the suspension parts so the angle of the wheels is pointing and leaning in the right direction at all times.
Inspect for wear and tear: Regularly inspect your tires for signs of wear, such as uneven wear, scrubbing, cracking, or bulging. If you notice any of these issues, it's important to have your tires inspected by a professional.
2. Brakes:
Your brakes are also one of your most critical safety systems. They are responsible for slowing down and stopping the vehicle, so it's important to ensure that they are in good working condition at all times.
A few aspects of brake maintenance include:
Replace pads and shoes: As the brake pads and shoes wear down, they become less effective at stopping the vehicle, producing a longer stopping distance. This can be dangerous, especially when driving at high speeds or in emergencies. Regularly inspecting and replacing the pads and shoes when required can ensure that your brakes are reliable and performing well.
Inspect brake calipers, rotors, and drums: These components must be in good shape for your brakes to work properly. Any unusual wear or damage should be discussed with your technician, with any needed repairs prioritized.
Check brake fluid levels: Keeping an eye on the brake fluid level is important. If it is low, it can lead to poor braking performance and even complete brake failure. The brake fluid is responsible for transmitting the force from the brake pedal to the brake calipers. Low brake fluid can lead to poor braking performance or even complete brake failure. Checking the brake lines and hoses for any wear, tear, or leaks is a routine part of brake fluid maintenance. Brake fluid is hygroscopic, meaning it will attract moisture. Moisture in the brake system will cause corrosion and decrease the boiling point of the fluid, creating unsafe conditions when braking hard such as in hilly areas or during panic stops. Exchanging your brake fluid for new fresh fluid at the manufacturer's recommended intervals or during each brake service is a smart service to help keep your brake system operating safely.
Take your vehicle to a trusted auto repair center immediately if you notice squealing, scaping, or vibrations during braking. Other concerning signs of trouble include reduced stopping power, a spongy, low, or very hard brake pedal, or a burning smell.
3. Lights
Vehicle headlights, taillights, and fog lights are essential for seeing and being seen while driving, especially at night or in low visibility conditions such as fog, rain, or snow. They are also important for signaling to other drivers on the road, as they indicate when you're driving at night, braking, turning, or reversing.
Headlights are responsible for illuminating the road ahead when it becomes dark, which allows you to see where you're going and spot potential hazards, such as pedestrians or animals. They also help you be seen by other drivers, reducing the risk of collisions.
Tail Lights illuminate the rear of your vehicle, allowing other drivers to see you from behind. They also signal when you're braking or turning, which help other drivers react quickly and avoid hitting you.
Fog lights are additional lights mounted lower than your headlights, pointed toward the ground, and specifically designed to cut through fog, rain, or other low-visibility conditions.
Here's what to check regarding your vehicle's lights:
Regularly check that all lights are working
Clean and replace lenses if they are dirty
Replace dim or burned-out bulbs
These maintenance habits will help you see better, allow others to see you and react better to avoid accidents, tickets and fines, and keep you and your passengers safe on the road.
4. Wiper Blades
The wiper blades are your best friend when there is rain, hail, or snow outside. The wipers help clear the windshield and back window on many vehicles from weather and other debris, allowing you to clearly see the road, other vehicles, and any obstructions or hazards.
Wipers tend to lose their performance each year, though much of their lifespan depends on use and climate. Signs you need to replace your wiper blades include the wipers leaving streaks, squeaking or "chattering" sounds when used, cracked blade rubber, bent frames, or the rubber no longer makes solid contact with the windshield.
Wiper blades are inexpensive and easy to replace yourself, so there's no reason to have malfunctioning or compromised ones on your vehicle, as they are imperative for safe driving. If you are having trouble replacing your wiper blades, just stop by your favorite auto center, and they will do it for you.
5. Fluids
Understanding the different fluids in your vehicle is crucial for maintaining its health and performance. These fluids are vital in keeping your engine running smoothly, preventing overheating, and ensuring proper performance and safety. Regularly checking and maintaining the fluids in your vehicle can help prevent costly repairs and prolong the life of your vehicle's components.
Here is a quick breakdown of your vehicle's fluids:
Engine oil: Lubricates and helps cool the engine. Warning signs of low oil levels include the oil light or check engine light (CEL) coming on, a burning oil smell, or a ticking or tapping noise coming from the engine.
Transmission fluid: Lubricates, provides hydraulic function, and cools the transmission for smooth engagements and solid gear changes. Warning signs of low transmission fluid levels include delayed engagement into reverse or drive, slipping shifts, overheating, a burning smell, or the transmission staying in one gear.
Brake fluid: Used for hydraulic pressure to transfer pressure from your foot on the brake pedal to the brake pads and shoes to slow and stop the vehicle. Warning signs of low brake fluid levels include a soft, low brake pedal, difficulty stopping, or a brake warning light on the dashboard.
Power steering fluid: Allows the steering wheel to turn the front tires easily. Warning signs of low power steering fluid levels include difficulty turning the steering wheel, whining noise when turning, or a power steering warning light on the dashboard.
Coolant: Keeps the engine from overheating, prevents corrosion, and lowers the freezing point of the coolant water mixture to avoid the coolant freezing (and expanding) inside the engine in frigid temperatures. Warning signs of low coolant levels include the temperature gauge on the dashboard rising, a burning smell, steam coming from under the hood, or a temperature warning light or check engine light (CEL) on the dashboard.
Windshield washer fluid: Provides fluid to cleans the windshield and back window with the wiper blades to ensure clear visibility in any type of situation of weather. Warning signs of low washer fluid levels include the warning light on the dashboard or the washer fluid sprayer not working.
6. Transmission
Vehicle transmission maintenance is important because the transmission is one of the most complex and critical components responsible for transmitting power from the engine to the drive wheels. The transmission is also responsible for shifting gears, which allows the vehicle to operate at different speeds and loads. If the transmission is not properly maintained, it can lead to various safety concerns, such as poor and unpredictable performance, decreased fuel efficiency, and transmission failure. Regular service by an expert technician with specialized training in transmission repair ensures that your transmission is operating properly and diagnosing any problems before they become more serious.
There are a few suggestions for maintaining your transmission:
Check the transmission fluid level: Transmission fluid is responsible for providing hydraulic pressure, lubricating, cooling, and cleaning the transmission parts. It's important to check the fluid level regularly and change it as needed.
Check for leaks: Leaks in the transmission can cause the fluid level to drop dangerously low, leading to damage. If a leak is detected, it should be repaired immediately to avoid serious damage to the transmission.
Inspect the transmission filter: The transmission filter removes contaminants from the transmission fluid, which can cause damage if not removed. It's important to periodically replace the filter as part of regular transmission fluid maintenance.
Check the transmission fluid condition: The fluid should be clear and clean and regularly changed as specified by your manufacturer. It may need to be changed if it appears dirty or discolored.
Please note that specific maintenance required for your transmission may vary depending on what conditions you operate your vehicle, the type of transmission, and the vehicle's make, model, and year. It is recommended to check the owner's manual or consult with a professional mechanic for the right transmission maintenance for your vehicle.
7. Suspension System
The suspension system is an important component that helps you properly control the vehicle with a smooth ride by absorbing the shocks and vibrations caused by the road conditions. The suspension system is important because it maintains tire contact with the road, which is essential for traction, stability, and braking. If the suspension system is not adequately maintained, it can lead to poor handling, excessive tire wear, increased stopping distances, poor fuel economy, and a higher risk of an accident.
To maintain your vehicle's suspension system, know the signs of trouble, such as dipping when braking, a particularly bouncy ride, pulling to one side, difficulty steering, and uneven tire tread wear, among others.
Here are a few maintenance items that an auto technician should conduct:
Inspect the shocks and struts: Shocks and struts are two distinct components of a vehicle's suspension system. Shocks, or shock absorbers, are hydraulic dampers that control the downward movement from bumps or other forms of suspension displacement. Struts, on the other hand, are a structural component of the suspension assembly which help to support the vehicle's weight while providing an anchor point for the coil springs, which absorb road impacts. In this sense, they provide stability and improved handling characteristics. The shocks and struts are critical in keeping your tires planted firmly on the pavement. Check the shocks and struts for fluid leaks or cracks and replace them when needed.
Check the wheel alignment: It is imperative that you regularly have your suspension aligned to ensure optimal vehicle performance. An alignment, also known as a wheel alignment, is the process of adjusting suspension points and correcting the angle and direction of the tires so that they are in line with one another and to the vehicle, as per the manufacturer-specified settings. This will reduce wear and tear on the vehicle components and tires, increase fuel efficiency, and improve overall handling characteristics.
8. Battery
The vehicle's battery is essential to the vehicle's electrical system, providing a crucial energy source to power various components. Without the battery, your vehicle would be unable to start and run properly. The battery supplies electrical current to the starter motor fuel system and ignition system to initiate combustion. It also powers other electronic components and accessories, such as lights, navigation, and entertainment systems.
Some common indicators of a weak or dying battery are reduced cranking power and a decrease in voltage output (below 12.6 volts), dimmed lights inside and outside the vehicle, corrosion around the battery terminals, a sulfur-type smell, or swelling or bloating in the battery case.
Conclusion
Regular vehicle maintenance is important for several reasons. First and foremost, it helps to ensure the safe operation of your vehicle. It also helps keep your vehicle running efficiently, saving you money on fuel costs and repairs in the long run. For example, regular oil changes can improve fuel efficiency and prevent serious damage to your engine, while regular tire rotations and alignments can help prolong the life of your tires and significantly improve handling.
Neglecting regular maintenance for key components can lead to problems with your brakes, tires, windshield wipers, and other critical safety systems, which can put you and your passengers at risk while on the road.
We Can Help Prolong the Life of Your Vehicle
To minimize unexpected repairs and help your vehicle lead a happy and healthy life, contact your local AAMCO Center for any scheduled maintenance, from oil changes to brake inspections. We can help catch and address minor problems before they become bigger safety concerns and more costly repairs. Call us today!